About the HSA
The Homeopathic Association of South Africa (HSA) is a voluntary association recognised by the Allied Health Professions Council of South Africa (AHPCSA) as the official representative of the homeopathic profession in South Africa.
The HSA actively engages Government, the Department of Health, the AHPCSA and all other organisations and structures that influence our profession and is in constant communication with other health related bodies and institutions.
The HSA represents and promotes the homeopathic practitioner, the profession and its interests including related education matters, for the better health and well-being of all South Africans.
Constitution
The constitution of the HSA, which provides the structures necessary for operation is available below and is accompanied by an explanation of the structure and composition of the HSA.
The EXCO National board members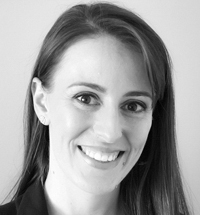 Dr Bianca De Canha
HSA President
Dr Bianca De Canha completed her M.Tech Hom at the University of Johannesburg in 2009 and has been in private practice ever since. She practices in Krugersdorp, South Africa and enjoys working with patients from all walks of life, experiencing an array of ailments and conditions.
She was elected President of the Homoeopathic Association of South Africa in August 2020 and has enjoyed working with a dynamic team on the HSA National Board all of whom enjoy a common goal of Homoeopathy for all!

Prior to the election to this position, Dr Bianca De Canha has enjoyed employment at the University of Johannesburg in capacity of Diagnostics III moderator, Diagnostics IV lecturer, Homoeopathic Dispenser at the UJ Homoeopathic Clinic in Doornfontein and UJ Clinician to 5th year homoeopathy students.

She has also served on the HSA National Board in roles including UJ Student Representative, Assistant National Secretary to the then HSA National Secretary, Dr Neil Gower, Chairperson of the HSA Student Graduation Ball in 2007, and member of the HSA Congress 2010 Organizing Committee at the Indaba Hotel.

As a newly qualified practitioner, she took on the role of PHISC Representative and then HSA Chairperson of PR and editor of Dynamis, the national homoeopathic newsletter and soon after accepted the role of HSA Gauteng Regional Chairperson, establishing strong connections within industry for regular HSA regional meetings and external non-homoeopathic speakers. With this advancement within the HSA, she was promoted to the position of Vice President for which she served for one year.

She was involved in the HSA 2016 Congress as Chairperson of the Organising Committee and in 2018, our profession was fortunate to witness the first international congress on South African shores, finally bringing LMHI to Africa. She was a proud member of the 73rd LMHI 2018 Organising Committee as well as a support to the LMHI Organising Committee EXCO.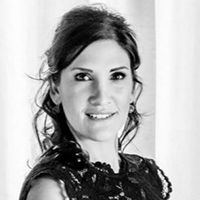 Dr Laura Chella
HSA National Secretary
Homeopath in Private practice

Comed presenter for Homeopathic talks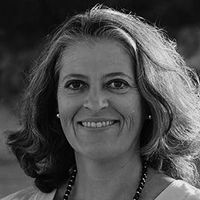 Dr Ferrucci
HSA Finance Chair
Dr Ferrucci has been in private practice, in East London for 24 years and is currently branching into community health.
She is also the Chairperson of PBHNP.